Post by nathan ackart on Jan 14, 2010 18:07:56 GMT -5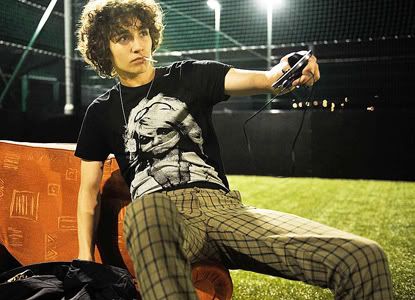 HEY Nicolle,
ARE YOU COMPLETELY SATISFIED
WITH WONDERLAND AND ALL ITS WONDERS?
HEY I'M Miss Phoenix, AND I'M Twenty Two YEARS OLD. I'VE BEEN DIGGING THIS SCENE FOR years MONTHS/YEARS. I LIVE IN THE EST TIMEZONE, JUST FYI. I FOUND THIS SITE You found me AND I JUST WANT TO TELL YOU And so it begins!
CAUSE IF YOU'RE NOT, YOU KNOW I'VE HEARD THAT
THEY'RE HANDING OUT A MONEY-BACK GUARANTEE AT THE DOOR.
FULLNAME ! Nathan Brandon Ackart
NICKNAMES ! Mouth
AGE ! Eighteen
BIRTHDAY ! March 14th 1991
ORIENTATION ! Hetero
SPECIES ! human
STATUS ! still human and single
FACECLAIM ! Robert Sheehan
I READ THE PAPER AND I DRANK ALL THE JUICE
IN MY REFRIGERATOR NOW I'M STARVED FOR KNOWLEDGE AND THIRSTY FOR THE TRUTH
LIKES ! Girls, Drinking, getting in to trouble, hearing himself talk, more girls, being a clown, video games, comics
DISLIKES ! boring people, school, being lectured, his parents, reading
STRENGTHS ! speaks his mind, can handle getting punched ( been in a few fights), Can talk his way out of most things.
WEAKNESSES ! selfish, doesn't hold on to a lot of friends
FEARS ! being alone and forgotten, the dark
GOALS ! get laid, and have fun
SECRETS ! gets pretty lonely, got kicked out of his house by his parents
PERSONALITY ! Nathan loves to talk! He is a big mouth and he doesn't care. He will tell you exactly whats on his mind at any given time. He has no shame what so ever!
AND IN THE PAGES I COULD SENSE ALL THE LONGING
IN THE WORLD. I CLOSED MY EYES BECAUSE I'M LONGING TOO
MOTHER ! Victoria Ackart, 48, doesn't work
FATHER ! Abe Ackart, 54, CEO of a finical corporation
SIBLINGS ! Abby and Alice, 13 (twins)
OTHERS ! Cousin, Brianna 18
HISTORY !
Nathan is from Ireland, born and raised there and proud of it! His home life hasn't always been the greatest. Mom and dad would always fight and would blame him for most things. Nathan of course didn't help the matter since he would always fight back. Nathan has done a number of stunts and his latest one has gotten him kicked out of the last school in Ireland. His parents finally had enough and told him to pack his bags. Luckily for him, his cousin Brianna was visiting from the states. He hitched a ride with her and decided to come to America and try his luck at The Parthenon.
RPSAMPLE !
WHO KNOWS YOUR NAME ANYMORE, ANYMORE?
I'LL SAY YOUR NAME FOREVERMORE, FOREVERMORE...

oh hai! this appy was made by RAH RAH RILEY ?! of
CAUTION. she used kendall payne lyrics from the song
wonderland. don't remove this tag, snickerdoodles. <33