Post by phoebe goodwin on Jan 14, 2010 17:10:18 GMT -5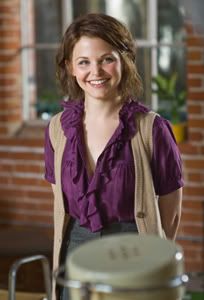 HEY Nicolle,
ARE YOU COMPLETELY SATISFIED
WITH WONDERLAND AND ALL ITS WONDERS?
HEY I'M Miss Phoenix, AND I'M TwentyTwo YEARS OLD. I'VE BEEN DIGGING THIS SCENE FOR ...years MONTHS/YEARS. I LIVE IN THE EST TIMEZONE, JUST FYI. I FOUND THIS SITE You found me AND I JUST WANT TO TELL YOU And so it beigns...!
CAUSE IF YOU'RE NOT, YOU KNOW I'VE HEARD THAT
THEY'RE HANDING OUT A MONEY-BACK GUARANTEE AT THE DOOR.
FULLNAME ! Phoebe Jennifer Goodwin
NICKNAMES ! Sunshine
AGE ! Twenty Two
BIRTHDAY ! Feb 24 1987
ORIENTATION ! Hetero
SPECIES ! human
STATUS ! Innocent teacher
FACECLAIM ! Ginnifer Goodwin
I READ THE PAPER AND I DRANK ALL THE JUICE
IN MY REFRIGERATOR NOW I'M STARVED FOR KNOWLEDGE AND THIRSTY FOR THE TRUTH
LIKES !
*Cats and dogs
*Romantic comedies
*Romance and Supernatural books
*Falling in love
*Upbeat music
*Her job (most days)
*Chai Tea
*Her iphone
*Her students (most of them)
*History especially Ancient Egyptian

DISLIKES !
*Depressing movies
*Death Metal Music
*People that just think they are too cool
*Spiders
*Sitting still for too long
*People that just dont want to do anything

STRENGTHS !
*She deeply cares for the people around her
*Knows a lot about History
*Wants to really help her students

WEAKNESSES !
*falls in love easily
*She has no powers
*Gullible

FEARS !
*Becoming an old maid
*Not living life to the fullest
*failing to help her students

GOALS !
*to be a great teacher
*to have a family

SECRETS !
*Is the great,great, great, great grandniece of Aurora (who founded the school and is a vampire)
*Has a crush on Mr. D though she doesn't show it.

PERSONALITY ! Phoebe is pretty bubbly. Like her nickname, Sunshine, she tends to bring light wherever she goes. She loves making new friends and supporting the ones she already has. She loves planning events for the school. Even though she teaches History at the school, she is also kinda like the school's guidance counselor.


AND IN THE PAGES I COULD SENSE ALL THE LONGING
IN THE WORLD. I CLOSED MY EYES BECAUSE I'M LONGING TOO
Ginny Goodwin 54 owns pastry shop
FATHER ! David Goodwin 56 owns pastry shop
SIBLINGS ! Sarah,18 and Lucy Goodwin,25
OTHERS ! An orange cat named Zach and a white Akita dog named Serenity
HISTORY !
*Was a quite kid growing up
*Didn't go to her prom cause she had no date
*Got an invitation in the mail to teach at the Parthenon (thanks to Aurora)
*Parents didn't want her moving to New York but Phoebe did it any way
*Had several dates but no real boyfriend
*Loves to read supernatural books cause they seem exciting
*Has a crush on Mr. D but doesn' t act on it since she thinks he wouldn't be into her
*There are some photos floating on the internet of her in a bikini from spring break last year.
RPSAMPLE !


It was a quite September day, most of the students were already gone for the day and so Phoebe finally had a moment to herself. She sat at her desk with mountains of student papers in front of her. It wasn't her ideal afternoon but it was still nice and quite. She started to grade the paper in front of her. It wasn't too long that her mind began to wonder. It wasn't that the paper was borning it was just something Phoebe often did. She had watched Breakfast at Tiffany's again last night and so she just imagined herself in that world.
The sound of her classroom door closing, quickly snapped her back into this world. She stared at who had entered and grinned.

WHO KNOWS YOUR NAME ANYMORE, ANYMORE?
I'LL SAY YOUR NAME FOREVERMORE, FOREVERMORE...

oh hai! this appy was made by RAH RAH RILEY ?! of
CAUTION. she used kendall payne lyrics from the song
wonderland. don't remove this tag, snickerdoodles. <33